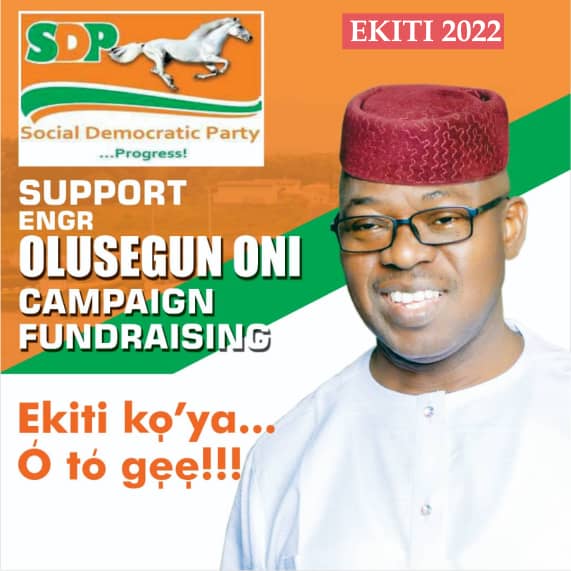 It is obvious this mandate is people driven, we know Engr Segun Oni will never walk alone but the beauty now is that it is not solely a millionaire walk.
While those who God has chosen to bless are donating in their millions, a good number of those who are managing their widows might are making their contributions with a cheerful heart.
We believe drops of water can make an ocean and 'agbajo owo, last nfi s'oya'. Engr Segun Oni has openly declared he needs your help and we know we can count on good spirited individuals like you to enthrone a government of the people.
Donate handsomely to redirect Ekiti to the path of truth and fairness.
SDP is a breath of fresh air and we will make it a shining example of how the people can bankroll their party and never loose control to money politics.
Please make your kind donations to the account number listed below:
Account name:
Ativo Limited Segun Oni Campaign
Acct No: 102-509-1491 UBA
or
http://quickraiz.com/campaign/323672-support-segun-oni-for-ekiti-2022 to join the crowd funding exercise
Don't hesitate to share this with friends and family and lets give this movement our continued support! Don't hesitate to join the people's movement!
Cooldipo wishes you continued divine provision……Oni a san wa o o.